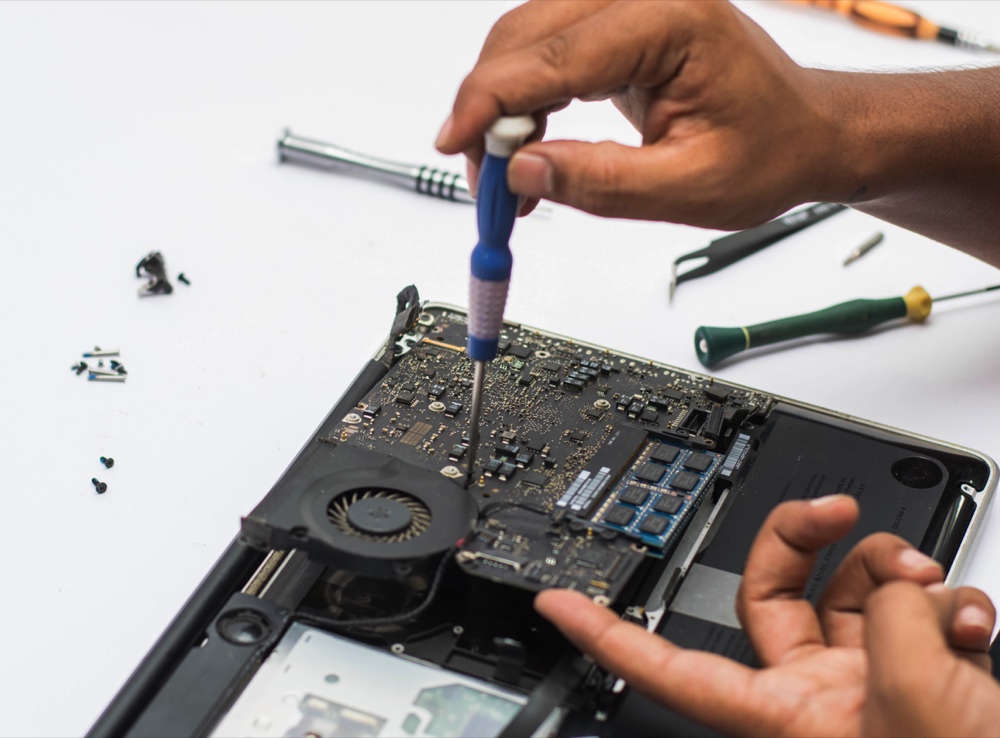 Each day, end-consumers and organizations alike rely on their MacBooks to operate powerful creativity and productivity tools, run their businesses and improve the quality of their digital experience. You could own a MacBook for personal or professional use – Apple's hardware and software come together to ensure that you receive a user experience like no other personal computing device can offer you.
We understand how disruptive a damaged, under-performing or malfunctioning MacBook can be especially after you've experienced the device's smooth and seamless functioning capabilities.
Services
MacBook LCD replacement
MacBook hard disk drive repair and replacement
MacBook motherboard repair and replacement
MacBook RAM addition, repair and replacement
Mac OSX support
MacBook battery repair and replacement
MacBook keyboard repair and replacement
MacBook camera repair and replacement
MacBook trackpad repair and replacement
Devices Supported
Macbook
MacBook Pro
MacBook Air
Macbook Pro Retina
iMac
Mac Mini
Get in touch with iFixguwahati
Just walk into one of our service centers or schedule a pick-up request and we'll take care of the rest.